If your name is missing on your pre-learning certificate, please following the below steps:
Ensure your system meets recommended requirements here.
Double check that the your name field is not blank, before ticking the box to proceed. Ticking the box will lock the your name field, this means you will not be able to amend the name field after progressing to the next slide and commencing the Practice Questions.
If you are using a mobile device (this includes tablets), enter your name, click done or return on the keyboard (keyboard needs to be visibly gone), tick the box and

then

click the 'begin activity' button.
If you are using a work computer, ensure that your firewall or network settings are not blocking web fonts, html5 content or html5 video. This can often occur in corporate or government environments and must be handled by their respective IT departments. Contact your IT department and get our domain of (stjohn.org.au) added to your whitelist.
If you have ensured your system meets our recommended requirements, please visit the following website and copy the link it provides: https://www.whatsmybrowser.org. Please submit a support ticket here or email us at support@stjohn.org.au with the link, this will tell us more about what browser you are using and help us troubleshoot.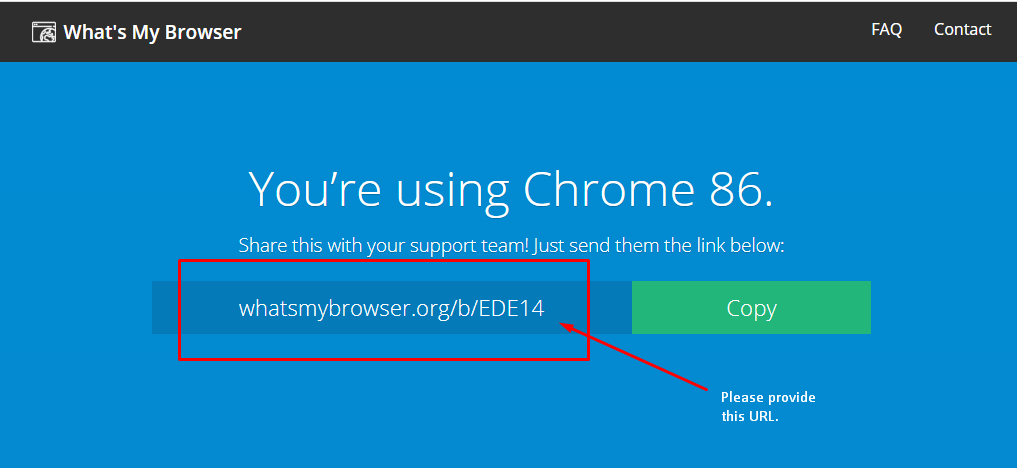 Above is an example of what to copy on the www.whatsmybrowser.org website.